The collaboration seeks to improve livelihoods and protect and enhance biodiversity while transitioning to more environmentally sustainable business practices.
Building on the
work
, lessons, and community relations of these last 16 years, IKEA Social Entrepreneurship and WWF Mexico, working with WWF Nature Pays, began a new partnership in 2020, aiming to improve the operations and access to markets of 13 social enterprises, whose work and products aid in the conservation of Copalita-Zimatan-Huatulco (CZH) watersheds.
Here, we find Nayé, Guiliani, and Alternativa Agrícola Suchixtepecto, three social enterprises that engage in the responsible use and protection of the natural environment through conservation and sustainable practices.
A sustainable future in Copalita Zimatan-Huatulco
The Copalita-Zimatan-Huatulco watersheds lie in the state of Oaxaca, Mexico and are pieced and held together by ecosystems made up of mangroves in the South, and sinuous hills of pine-oak forests in the North, with endemic species of birds like the Sinaloa Wren and the Golden-cheeked Woodpecker flying over them 1.
In the upstream portion of the CZH, surrounded by this life, lies the municipality of San Miguel Suchixtepec, a community of approximately 3,000 people. The residents of San Miguel are mostly of Zapotec ethnicity, an indigenous group that, along with pre-Mayan Chontal, have a presence in the region that can be traced back to 15,000 years 2.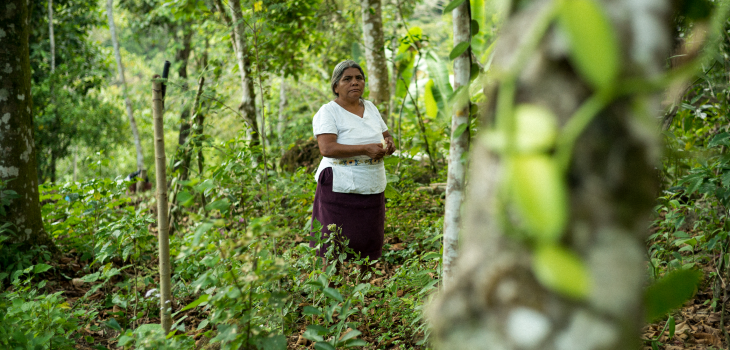 (photo by Antonio Hernández Ramos / WWF-México)
Unfortunately, this environmentally and culturally significant landscape suffers from deforestation caused by excess logging, water contamination from domestic, urban, and agricultural sources, and the effects of climate change on water availability. Since 2004, WWF has worked with communities like San Miguel Suchixtepec to monitor, safeguard and restore the landscape through reforestation, capacity building with the best agriculture and water management practices.
The 13 social enterprises participating in the Community Conservation Programme are made up of people from communities living within the watersheds, including San Miguel Suchixtepec. These social entrepreneurs are inspired by generations of Zapotec knowledge and traditions that seek a more balanced relationship between people and nature.
To recognize and celebrate our collaboration with them Nayé, Guitiani, and Alternativa Agrícola Suchixtepecto share their thoughts about how Zapotec culture and their relationship with nature empowers them to create sustainable livelihoods for their communities and future.
Learnings from social enterprises
Jonathan Zycer, a commercial business navigator at IKSO (IKEA Chile, Colombia and Peru), recently started as a mentor in our Latin America accelerator co-designed with
NESsT
. He supports
Lazarillo
, a Chilean start-up that developed a mobile app for blind and visually impaired people. With real-time voice messages, the app helps them navigate their cities and building environments. His first meetings with the Lazarillo team have been so insightful and fun, Jonathan can´t wait for their next mentoring sessions together.
"I think those guys have more to give to us than I can give to them. I have already learned about different business models, new industries, tech innovations... It´s also humbling in a way," Jonathan says. "At IKEA we are always talking about customers that don´t have disabilities. So, to me, the many were people that can see and speak. But now I realise there´s another customer out there right next to us, who also needs solutions. Working with Lazarillo, we came up with one new opportunity after the other."
Without experience mentoring other businesses, Jonathan was not sure what he could offer Lazarillo: "I soon found out one of the priorities they want to work on is pricing, and the knowledge I have at IKEA with pricing mechanisms is actually very useful for them," he says.

Transmitting that knowledge also supports Jonathan to improve his own skills: "I always found it hard to speak in public and effectively communicate my message. It's comforting to see that I'm already making improvements in those areas."
No need to be specialists
Jonathan´s colleague Gabriela Rivera agrees that there´s no need to be an expert at business mentoring to make a significant contribution. Gabriela is a replenishment supply specialist at IKSO, and supports Fresh & Co, an agribiz enterprise that is just starting operations. Gabriela explains:
"
This is a really beautiful company that buys fruit and vegetables from smallholder farmers in a way that respects the environment. That costs more money than buying from large producers. That´s why we work with them to optimize other parts of the business so they can save money there. They share information for me to have a look at, and together we construct something better. I feel really good I can support them with what I know. I would say to any other co-worker: it´s easy, the only thing you have to do is use your knowledge.
Time should not be a problem, either, Gabriela adds: "We are all so busy with so many things we have to do in our daily jobs, but you can always find one or two hours a week to give to a social enterprise. You´ll be happy and excited when you share your knowledge to open new opportunities. Just do it!"
Community Conservation Enterprises - powerful allies for conservation
Along with 10 other social enterprises from different parts of CZH, Nayé, Guitiani and AAS, are Community Conservation Enterprises (CCE): enterprises that provide dignified, sustainable livelihoods, that preserve the ecosystems in the watersheds.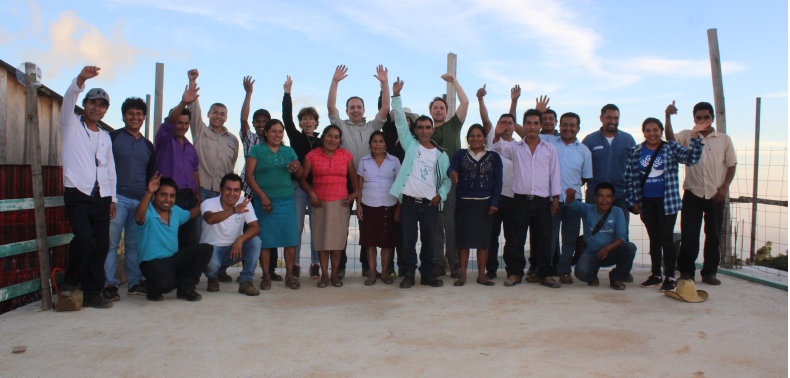 (photo by Antonio Hernández Ramos / WWF-México)
Beyond having successful, environmentally-friendly businesses, however, these enterprises aim to develop their products and overcome challenges on their terms: faithful to the cultural and family traditions they're rooted in.



"
Competition is our biggest challenge. There are companies with better presentations and marketing, but we're told people like our story and how we came to be. And among us, we say that we need to believe in our product, believe in its effectiveness, and hope people do so as well.
Fabiola, Nayé
"
We struggle to be completely independent and make and improve our organic agri-inputs – fertilizers, pesticides – and increase our productivity through agro-ecology. (…) But we are working on it, generating ideas and learning how to apply science on our processes.
Romeo, Alternativa Agrícola Suchixtepec
"
We need to find a stable, committed market for our product. At times we don't work 100% of our time on parcels of land, because we know that we'll have a lot of product, but no place to sell it.
Porfirio , Guitiani
An outside perspective to move forward
Before joining the East Africa accelerator, Yuhua was used to coaching his co-workers "as part of many different types of conversations". Here he discovered the benefits of using the coaching approach in a more conscious and strategic way: "Even if we are not specialists in the area of wheelchairs, we were able to ask the questions that helped them find the solutions themselves," he says.
Yuhua and Caroline acted as sounding boards, creating a trusted environment for the SafariSeat team. Yuhua: "In their sessions with us, they could share their difficulties and challenges. Usually, when they talk to partners, clients or financial sponsors, they try to be perfect. In us, they had someone to talk to if they encountered problems."
Caroline adds:


"
They felt less alone. For a small company as they are, it is important to have someone listening without judging. Some of the questions we asked triggered them to get out of the circle you sometimes get stuck in when you're missing an outside perspective. We encouraged them to get away from the theory and their computer screens and try things out in the real world.
The road ahead
Although not free of obstacles, these three social entrepreneurs' journey is marked and paved by the generations that walked them before. Headstrong, Nayé, Guitiani, and AAS build on their grandfathers and parents' work before them. Beyond pine trees, flowing rivers, and hills, the Copalita-Zimatán-Huatulco watersheds are pieced and held together by more than its nature, but by the beliefs of people like Romeo, Fabiola, and Porfirio, committed to making sure the ancient landscape is there for future generations.
Through the Community Conservation Programme, IKEA Social Entrepreneurship and WWF Mexico hope to deliver long-term economic benefits for the Zapotec community and others, alongside positive outcomes for nature. Benefiting from the diverse ecosystems of the region, the natural environment is better protected and managed, making a positive impact on the world.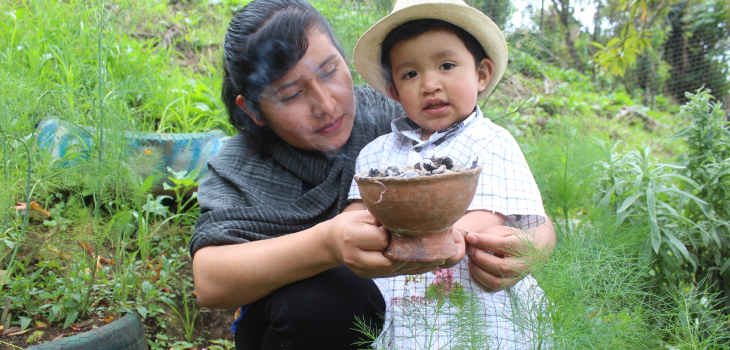 (photo by Antonio Hernández Ramos / WWF-México)


Related links
Community Conservation Programme | Partnerships

[1] Mansourian, S., González Mora, I.D., Palmas Tenorio, M.A., Spota Diericx, G. and Vallauri, D., 2020. Lessons Learned from 15 Years of Integrated Watershed Management and Forest Restoration: the Copalita-Zimatán-Huatulco Landscape in Mexico. Paris: WWF France, WWF report, field series, Experiences in Forest Landscape Restoration, 44 pages.
[2] Danver, S., 2015. Native Peoples of the World: An Ency-clopedia of Groups Cultures and Contemporary Issues. Oxon and New York: Routledge, 1030 pages.