Transforming the waste sector in India and beyond
Scaling up business and social impact


The
first generation
of social entrepreneurs is now on the path to scale up their business and impact in areas ranging from affordable solar energy for families living in poverty to safe and fair job opportunities for migrants and refugees. The new 2021 cohort equally represents the best of Mexico's innovative social entrepreneurs.
The two-year partnership, with two one-year cohorts, was co-created by IKEA Social Entrepreneurship with New Ventures and IKEA Mexico, to provide business support, networking opportunities, and access to funding to enable social entrepreneurs to scale.
Looking back on a successful first edition, Armando Laborde, partner at New Ventures, said: "New Ventures is pleased to have this alliance with IKEA Social Entrepreneurship. It allows us to support the great work of impact entrepreneurs, promoting innovative models that show us that there are other ways of doing business, taking care of the planet and society."

Collaboration and mutual learning
"Social entrepreneurs that address social challenges are often pioneers," says Åsa Skogström Feldt, CEO, Ikea Social Entrepreneurship. "That's why we are excited about welcoming the next eleven that will join this accelerator. In a world with big challenges, collaboration and mutual learning are key."
The 2021 generation is active in all kinds of sectors and all over the country. They provide jobs, market access and opportunities to create better everyday lives for rural producers, indigenous families, small business owners, and many others while serving the growing number of conscious consumers committed to working towards a healthier planet with happier people.
Adriana Luna, one of the new cohort entrepreneurs, agrees that collaboration is crucial. She leads Tierra de Monte, an agricultural technology and innovation company that helps smallholder farmers out of poverty. "Social entrepreneurs are often scattered and have only local impact. Through the program I envision the possibility of multiplying our impact by finding allies that can teach and help us reach further and deeper into the agricultural network," Luna says.
The eleven social entrepreneurs will work on different aspects related to doing business while doing social good. The support from New Ventures and IKEA co-workers who will act as mentors and coaches will allow them to take a deep dive into a wide range of aspects that are key to sustainable growth. They will also hone in on specific opportunities for improvement adjusted to each enterprise's context.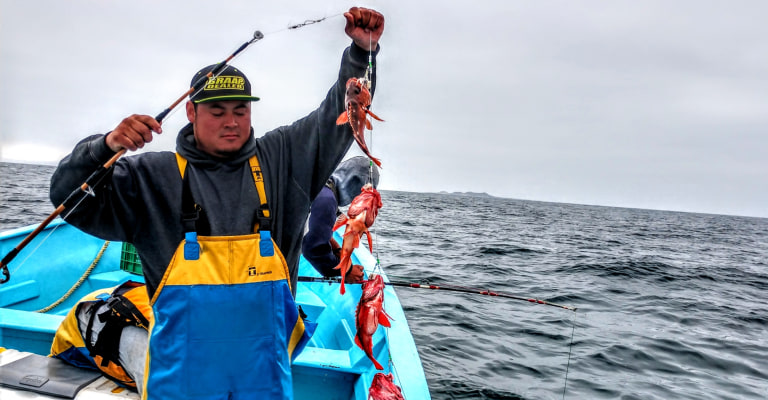 Personalised learning opportunities

Javier van Cauwelaert, CEO at SmartFish, is a social entrepreneur that sells sustainable, high-quality marine products from artisanal fishing cooperatives, looks forward to the personalised learning opportunities: "What excites me about participating are the mentors we can work with, and the possibility to improve the way we grow and the stories we tell about our company."
The goals for joining the Mexico accelerator may differ, but all the social entrepreneurs have one aspiration in common: growing their social impact while expanding their business.
With the closing of the first edition and the official welcome to the new 2021 generation, the Mexico Accelerator has been able to reach a total of 21 social entrepreneurs. We congratulate the 2020 cohort on their achievements and are looking forward to a successful collaboration with the latest inspirational entrepreneurs!
Related links